SET AGAINST KING'S HILL HISTORIC DISTRICT, The Envoy Apartment Building has long been a graceful Portland landmark since its 1929 debut. Known for its eye-catching pink exterior and variety of well-known inhabitants, including Fred G. Meyer, the building was designed by architect Carl L. Linde for developer Jack L. Easson and obtained National Register of Historic Places status in 1986. A 2004 facelift turned its apartments into condominiums. A year later its two penthouses were joined into a single 5,026 sq. ft. apartment with 5,558 sq. ft. of terraces.
Fast forward ten years, when Garrison Hullinger of Garrison Hullinger Interior Design (GHID) was contacted by a prospective client living on the East Coast to discuss yet another update of the conjoined penthouses. During a series of long-distance video meetings, various options were discussed, including the possibility of reusing the kitchen cabinetry to demoing a series of arched openings between the living and dining room and replacing them with an exposed load bearing I-beam that would tie to the steel windows.
"The concept seemed more suited to a warehouse conversion in The Pearl than to this historic building," recalls Jeff Jones, Olson & Jones' project manager. "And I wasn't sure how we'd get in or install a 20' length of steel!" The idea of salvaging pieces from the now outdated kitchen was also later abandoned for an open and airy look throughout.
"The more we explored the idea," says Hullinger, "the more we realized it would actually impede our ability to create a true chef's kitchen with all the extras, given that the existing island was 8' from the cooktop instead of the usual three steps we recommend."
Hullinger and Nikki Maeda, the lead interior designer on the project, worked hard to suit the kitchen to the family's lifestyle with two active teens and three big, loveable dogs. By keeping the six burner Wolf cooktop in place and installing refrigeration drawers in the island facing the stove, everything is at hand.
After demoing the former kitchen's cabinets and awkward island that was separated from the cooktop by a hefty butcher block, one of the homeowner recommended creating an open workspace by removing all upper cabinets and providing better island usage. She also recommended the Portola Paint "Soapstone" lime wash with low satin sheen for most of the penthouse walls.
"The homeowner had a very clear understanding of color because of her background as an artist," says Hullinger. "She really helped fine tune the colors, knowing exactly which shade of Benjamin Moore white she didn't want because they had studied them during a recent extensive remodel they had undertaken of a very old historical home."
That experience also gave the couple an understanding of the design process. So, when The Envoy project grew from the idea of working solely with a contractor on a few simple changes to wanting design alterations, they understood that would require more time and cost.
"The family wanted a unique look to the master suite when we first met," recalls Hullinger, "but with the penthouse sitting on a concrete slab and the plumbing for numerous condos below to consider, we realized that although we couldn't move the tub where we wanted it, we could create an elegant design solution by adding a step-up to the bath to both accommodate the drainage and give importance to the Victoria & Albert bathtub."
Olson & Jones had the arduous task of stripping down all the walls to the plaster, because says Jones, "They had a very different look than what the homeowners were after. In the master, we gutted all the finishes, but couldn't relocate the vanity, tub or shower because of condo challenges."
By modifying the existing powder room and a space allotted for a hall office into a bedroom with a space-saving murphy bed, GHID had room to add a shower in the adjacent powder room. There, Maeda's simple but elegant design called for large Olympia white subway tile grounded by a black mosaic tile shower bottom, presented with the same step-up technique to accommodate draining issues.
For Olson & Jones, the most demanding element of the penthouse update was getting debris out and materials into the space, with no freight elevator on site.
"We couldn't use the small vintage elevator," says Jones, "because we would have tied it up, leaving it unavailable to the building's other tenants."
Instead, they employed two Campbell cranes stationed in the upper parking lot to remove three 30-yard dumpsters of debris before uploading any new materials. The oversized marble slab for the island countertop was delivered by crane to the terrace where four de la tierra, inc. slab installers, using rollers, dollies, and all the rampage necessary, hauled the heavy stone through the vestibule's double doors, down some stairs and around the demising wall into the kitchen.
"It was a very cool logistics roll-out scenario," recalls Jones.
A rare coincidence brought GHID and Olson & Jones together on The Envoy project. Just as Hullinger was starting to work with their out-of-state client, his company was also designing a penthouse at the Westerly, where Olson & Jones happened to be working on a project as well.
"We all had cranes going at the same time," recalls Hullinger, "but Jeff, who had worked at The Envoy previously was explaining to me how to work with its HOA and the elevator system, which is just one more reason I felt confident in recommending them to this client. Not to mention their attention to detail and process which is great. Jeff's ability to look ahead to all the steps necessary to finish a project also makes him a joy to work with."
Working with GHID is an equal pleasure for Olson & Jones. "One of the biggest reasons," says Jones, "is their ability to prepare proper construction documents. Nikki was very thorough and communicative and straight to the point, which we both enjoyed a lot."
Hullinger has become accustomed to working with remote clients over the years, but this was the first time he had an out-of-state client come to him in Portland. Working to modernize the fireplace long-distance was challenging, however, since GHID wanted to keep the 10-year-old firebox but revamp the design. Maeda sketched out a successful solution—a cold rolled steel firebox surround finished using a bluing technique that prevents rust. Everything around it, however, was torn out, reframed and updated.
Perhaps one of Maeda's trickiest designs for Olson & Jones to execute was attaching the one-inch thick, 110-pound onyx and metal sconces onto the custom designed master bath vanity mirror.
"First we had to cut the glass and then do a build out behind the heavy sconces in order to attach them to the glass without breaking it," recalls Jones. "From an artistic standpoint, the attachment could not be visible from the light site line."
In the end, what brought the whole project together was the glue formed by working with the family.
"They were just so wonderful to work with," says Hullinger. "The husband was partial to darker elements that add contrast to the simple, tonal effects throughout that his artist wife had recommended. She provided an inspiration photo for the master vanity and even introduced us to lines we'd never heard of!"
Jones agrees. "The whole family are just the sweetest, most gracious people."
Not only were the owners extremely pleased with the outcome, but they were also incredibly pleased with how painless, efficient and effective the design and building process was. In the end, Hullinger and Olson & Jones came in on-time and on-budget—no small accomplishment, considering the constraints of working on an almost 100-year-old building with absentee owners and a limited timeframe.
PROJECT SOURCES
CONTRACTOR
Olson & Jones Construction
www.olsonandjones.com
ARCHITECT
Garrison Hullinger Interior Design
www.garrisonhullinger.com
INTERIOR DESIGN
Garrison Hullinger Interior Design
www.garrisonhullinger.com
APPLIANCES
Eastbank Contractor Appliances
www.eastbankappliance.com
STONE FABRICATOR
de la tierra, Inc
www.delatierra-stoneworks.com
FIREPLACE
Lisac's Fireplaces & Stoves
www.lisacsfireplaces.com
CABINET HARDWARE
Chown Hardware
www.chown.com
AUDIO VIDEO
Lewis Audio Video/Home Electronics
www.lewisav.com
Shoptalk | Garrison Hullinger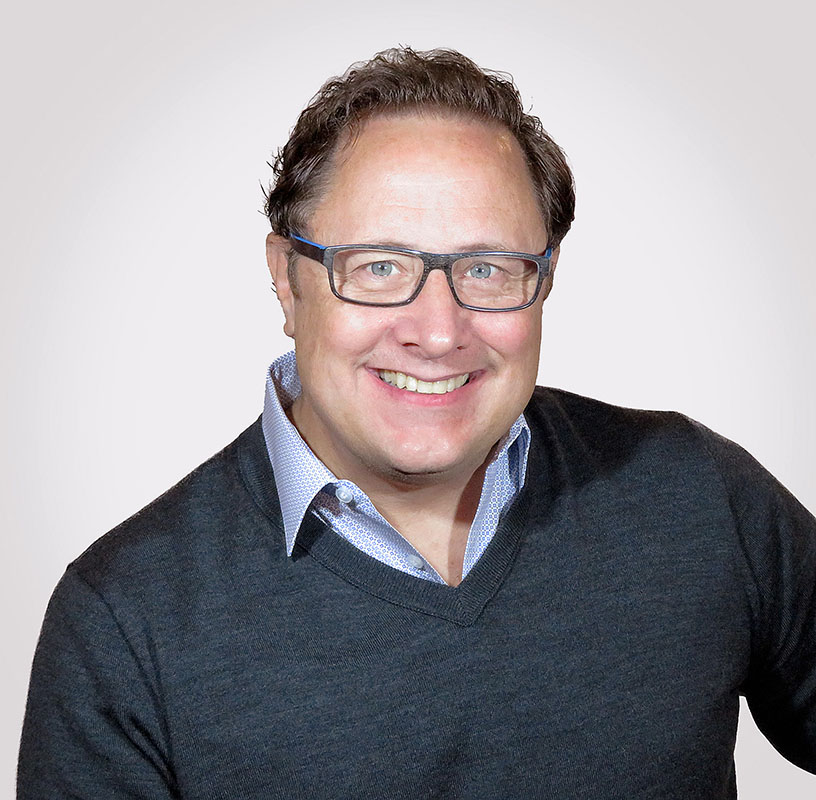 Q: What is something that has inspired you the most this year?
GH: Our clients are so inspiring to me—many of them work with us to update their spaces, and they are not chasing after trends. They are looking for unique and exciting ways to make their home a better place to live. We are challenged to find a way to benefit our clients' lifestyle and make it beautiful. It's a lot of fun.
Q: How are you pushing yourself out of your comfort zone?
GH: I continue to work closely with my design team to establish better mechanisms and design theories in creating experiential design elements that really connect with people. Now that we are working with hospitality and multifamily clients, our designs play an important role in telling a story and we have to come up with innovative ways to tell that story to the inhabitants.
Q: What color/pattern/texture/style are you currently obsessed with?
GH: I recently had the opportunity to tour an 1883 hotel that has not been occupied since 1970. The wall coverings throughout the corridors were surprisingly on trend, with a warm undertone of bronze and olive tones in a textural repeating pattern.
Q: Advice I wish I had at the start of my career:
GH: Failures lead to success. I have to remind myself and my management team that sometimes a fail point leads us to an opportunity to improve our finished product. As a business owner, I have to trust my staff immensely and at the same time, we're asking our clients to trust us. If we can be vulnerable and transparent about a mistake it's easier to get to the solution.
Q: What led you to interior design?
GH: After years of remodeling and decorating homes a life-changing event brought me to interior design. I suffered a traumatic brain injury and during the five years of recovery, an occupational therapist recommended we include remodeling as a therapy component. Upon arriving in Portland, my husband and I worked on updating our home in the Historical Irvington Neighborhood. We gave our home a bold and contemporary look that was not expected in a Craftsman Foursquare. The project was featured in many publications, and neighbors and friends began to hire me to help update their spaces. I used the lessons I learned while developing retail systems and technology when I embarked on my new career: you can accomplish anything with a great idea and a staff that surpasses your talent.
Q: What's on the boards for you this coming year?
GH: Each year seems to become more exciting for us as we take on more unique residential projects as well as interesting and challenging commercial projects. While the rest of the company has grown, our small residential team has been led by the same few designers for many years. We have developed a process that draws out the defining desires of our clients. We've been working on a modern ranch property that is being designed around the homeowners' extensive art collection. We're also thrilled to be designing a new winter ski-resort with a conference center. Our design teams are coming up with concepts and design for the 395 guest rooms, 65 private residences, conference center, and three restaurants and bars.
Q: As a designer, what I admire most in a room is:
GH: Creating a room that is comfortable to sit and catch up with a couple of friends in but is also able to comfortably hold twelve people gathered for a party can be a design challenge. When done correctly, you don't notice the room being out of scale for either group.
Q: I can't start my day until:
GH: I'm lucky to have my day start each morning with my husband making a pot of french press coffee. Once we have our coffee, we sit in our living room and watch the neighborhood come to life while watching the sunrise over Mt Hood.
Q: What's your signature touch in your home?
GH: Mixing patterns and colors in a room gives me such joy. In my own home, I love to go beyond blending complementary colors and having the colors relate in a triad manner on the color wheel.
Q: Now that your work has expanded to include hospitality and your team has grown accordingly, how has this changed your own perspective on design?
GH: I have worked really hard to recruit talented designers with a great depth of hospitality design acumen. The team I have assembled combines many disciplines and my task is to ensure we are continuing to acquire new and exciting projects for this talented team. We're fortunate that we're designing in 3D programs and I'm able to quickly make decisions based on scale and volume of the large spaces we're designing.