Is there a beverage Northwesterners can't revolutionize? First, it was the idea that Burgundy might not have exclusive dibs on pinot noir. Next came a chain of oddly-named coffee shops that exported Seattle's caffeinated charms to the world. Not long afterward, Northwest brewers reminded the nation that beer could be about flavor, not just fizz.
Given that history, it seems inevitable that the Pacific Northwest would emerge as a national leader in the booming American whiskey industry. From Spokane's arid high desert to the drizzly environs of the Willamette Valley, Northwest distillers are doing their best to make sure our cocktail shakers never run dry. And, in true Northwest style, they're transforming the category by taking cues from the remarkable culture and landscape of this special corner of the world. If you're just getting to know Oregon and Washington's best whiskey, read on to learn what inspires three of the region's top producers, plus recommendations on bottles to sample next.
WHISKEY INSPIRED BY BEER
Brewing culture runs deep in the Pacific Northwest, so it's no surprise that a significant number of Northwest whiskey makers got their start making beer. One of those is Christian Krogstad, co-founder of Westward Whiskey, formerly House Spirits Distillery, in Portland, Oregon.
Christian's been helping Northwesterners quench their thirst since 1991, when he first got a job washing and filling kegs at Edgefield in Troutdale. Before long, he'd caught the brewing bug, bad. While managing the brewery at Edgefield several years later, one of his responsibilities was to make a special beer destined not for pint glasses, but for Edgefield's brand-new distillery. "That was when I realized that distilling is just an extension of the brewing process," says Christian.
Westward Whiskey grew out of that very insight. Here, Christian and his team produce just one style of whiskey, an award-winning American single malt. That means it's distilled entirely from malted barley, which is also the key ingredient in beer.
To make their whiskey, the distillers at Westward start by brewing a light, citrusy, unhopped pale ale. The resulting brew is perfectly pleasant to drink, which is surprisingly unusual. While Scottish and Irish single malts also start life as a beer, it's typically undrinkably sour, with a funky, unpleasant tang. Christian says the distinction is a key part of what makes Westward Whiskey different. "We're brewers, first," says Christian. "Our philosophy is to start with the best ingredients, and to us, that means the best beer."
Next, they double-distill that ale on copper pot stills, then age the whiskey in American oak casks to give it color, flavor, and aroma. The result tastes something like a hybrid between Scottish single malt and American bourbon, and feels uniquely apropos as the boozy half of a boilermaker, the iconic pairing of a shot of whiskey and a glass of beer.
In October 2019, Westward released a new whiskey with an even deeper connection to the Northwest's iconic brewing community: Westward Stout Cask Finish. It's made by resting Westward's flagship single malt in casks previously used to age stout beers at breweries like Fort George Brewery, Breakside Brewery, Deschutes Brewery, and many others. That extra rest is called finishing, and it layers another dimension of flavor into the finished whiskey.
"Given our team's passion for brewing and our close relationships with our Northwest brewing partners, it was a natural progression to create a Stout Cask Finish," says Thomas Mooney, co-founder of Westward Whiskey. Thomas says the stout casks add roasty notes like chocolate and coffee to Westward's signature toasty, malty flavor—plus, of course, a satisfying underscore to Westward's brewing roots.
WHISKEY INSPIRED BY FARMS
Farther north, Copperworks Distilling in Seattle, Washington, was also founded by a longtime brewer enticed by the mysteries of distillation. Co-founder and President Jason Parker cut his teeth brewing flagship beers at big-name Washington State producers like Red Hook Brewing, Pyramid Brewing, Pike Place Brewing, and Fish Brewing. He says when distilleries first started to open in the Pacific Northwest, he had a feeling it was going to be major. "I knew what was going to happen to the emerging craft distilling industry," says Jason. "It was going to explode. It was going to do exactly what the craft brewing industry had done."
Copperworks Distilling first opened its Pike Place Market distillery to the public in 2013. It also focuses on single malt, with a special emphasis on Washington-grown grain. "Right now, 81% of our malt comes from Washington State," says Jason. "And we're on a five-year program to make that 100%." He's quick to emphasize that doesn't just refer to commodity malt. "Our goal is to be exclusively small-farm malt."
That's not just an academic distinction. Copperworks has been experimenting with distilling malt made with different varieties of barley, and Jason says they notice a significant difference in flavor. "We need to be thinking about whiskey like wine," he says. "There are differences in the types of grapes, between farm to farm, even between year to year. We didn't know that malt had those differences until we experimented."
Sourcing locally grown, small-farm malted barley doesn't just make for great whiskey; it also makes for a more robust agricultural community. Grain growers make pennies per pound when they sell their grain to commodity distributors. By cutting out the middleman and selling directly to distillers and other end users, small farms can become more profitable. "I think that's worth shouting from the rooftops," says Jason. "There's a grain economy being developed in Washington State, and it's not about commodity; it's about flavor and value to the farmer." That community-centric approach earned Copperworks recognition as Distillery of the Year by the American Distilling Institute in 2018, the trade group's top honor.
WHISKEY INSPIRED BY FORESTS
When whiskey first comes out of the still, it doesn't look, smell, or taste anything like the amber liquid you measure out for your Friday evening Manhattan. Instead, it's crystal clear, and it mostly smells like grain. All of whiskey's color, and a significant chunk of its flavor and aroma, depend on the oak cask it ages in, which makes oak one of whiskey's most important ingredients.
Most American whiskey ages in barrels made from an oak species called Quercus alba, or white oak. Quercus alba grows throughout North America, but most of the white oak used to make whisky barrels comes from forests in the center of the country that stretch from Missouri to Minnesota. But the distillers at Westland Distillery in Seattle, Washington, wondered if they might be able find wood for their barrels a little closer to home.
"We really wanted to make a whiskey that expressed where it was from," says Westland Distillery's head distiller Matt Hofmann. "For us, that meant a search for oak." The Pacific Northwest is home to a regional oak species called Quercus garryana, or Oregon oak. There was precious little information available about how Quercus garryana might affect maturing whiskey, but the distillers at Westland were willing to take the risk in their pursuit of Northwest whiskey terroir.
"If this is our local species of oak, we figured we needed to explore it," says Matt. "So we jumped right in." While a handful of winemakers had experimented with Oregon oak in the past, it turned out that securing a reliable supply of Quercus garryana casks was surprisingly tricky. "You can't just go order garryana barrels from a website," says Westland marketing manager Steve Hawley. "It's not that simple. You have to be involved in the entire process, from hunting down the lumber to working directly with millers, to working directly with coopers [skilled craftspeople who make barrels]." Complicating matters further, Quercus garryana is protected in some regions of the Pacific Northwest, which makes harvesting timber extra-challenging.
Despite the hurdles, Matt says it's absolutely worth it. "Quercus garryana is so dynamic," says Matt. "Quercus alba gives whiskey caramel, vanilla, generic baking spices, coconut, and some woody notes. Quercus garryana has all of that stuff, but it's darker, smokier, and sweeter. Instead of caramel, it's molasses. Instead of generic baking spice, it's cloves and roasted coffee grounds. There's also a really cool barbecue component to it that I think is just amazing. It has an incredible personality."
Every year, Westland releases a limited edition of an award-winning whiskey called Garryana that spotlights the contributions of Oregon oak casks. It sells out fast, but visitors to Westland's Seattle tasting room can often taste a sample or—if they're lucky—snag a bottle. For now, it's still a rarity, although Westland is hard at work restoring and replanting Quercus garryana habitat in the hopes of ensuring a steady supply for generations of distillers to come.
"Making whisky entails having respect for the materials you work with," says Matt. "That means making sure you treat your resources properly for the next generation." It's a distinctively Northwest attitude, for a distinctively Northwest whiskey.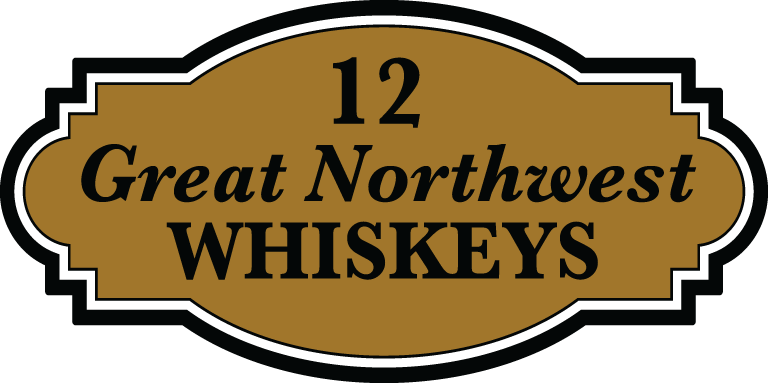 Bainbridge Yama Mizunara Cask Single Grain Whiskey
This remarkable whiskey from Bainbridge Organic Distillers on Bainbridge Island, Washington, is made from organically grown barley and aged in casks made from Japanese Mizunara Oak. It was named craft whisky of the year by Whisky Advocate magazine in 2016.
Bull Run Distillery Pinot Noir Finished American Whiskey
Portland's Bull Run Distillery buys whiskey from another producer, then rests it in Oregon pinot noir casks for an extra layer of lush, vinous flavor.
Copperworks American Single Malt Whiskey
By sourcing barley from small farms and distilling in copper pot stills, Copperworks builds in flavor at every level of the whiskeymaking process.
Dry Fly Straight Washington Wheat Whiskey
Spokane-based Dry Fly Distilling focuses on wheat, which produces a light, sweet, easygoing whiskey.
McCarthy's Oregon Single Malt Whiskey
Inspired by the great malt whiskies of Scotland, McCarthy's has a distinctly smoky flavor from peated malt and Oregon oak barrels.
McMenamins Hogshead Whiskey
You'll have to visit a McMenamins to try it, but this popular regional chain's Hogshead Whiskey was one of the first distilled in the Pacific Northwest.
Oregon Spirit Distillers Straight American Rye Whiskey Bottled in Bond
Bend-based Oregon Spirit Distillers aged this rye whiskey at least four years, earning it the coveted Bottled-in-Bond distinction.
Ransom Distillery The Emerald
Inspired by historic Irish styles, Ransom Distillery in Sheridan, Oregon, created this award-winning whiskey from a unique blend of malted barley, oats, and rye.
Stone Barn Brandyworks Straight Rye Whiskey Finished in Tsipouro Barrels
This Portland-made rye was finished in barrels that held Tsipouro, an ouzo-like spirit, for a fun twist on the classic Sazerac cocktail.
Westland Garryana Single Malt Whiskey
This annual limited-edition release from Westland incorporates Oregon Oak casks for extra spice.
Westward American Single Malt Whiskey
Westward's flagship single malt starts life as an unhopped beer, giving it sweet, malty flavors like honey, apricots, and toasted nuts.
Woodinville Straight Bourbon Whiskey
It's not all about wine in Woodinville. Woodinville Whiskey Co. makes a deliciously spicy straight bourbon whiskey from grains grown in Quincy, Washington.