The road Richard Rogers, co-owner of R&R Development Company, travelled to reach the level of creativity, fortitude and vision to become a high-end boutique real estate developer in greater Seattle is fascinating. Rogers began by building decks with his father, now his 50-50 partner on paper. While at University of Washington, he spent summers working for his uncle as low-man-on-the-totem-pole at Edifice Construction on high-end residential projects. While working as a Senior Audit Associate at KPMG for 3 years, he and his wife bought their first house on Queen Anne and remodeled it at night and on weekends.
"I was always attracted to building homes," recalls Rogers, who left the accounting firm to work as a general contractor in 2010, before starting R&R Development Company in 2011.
Rogers teams regularly with Seattle architect Seth Hale of MAS Architecture with whom he enjoys realizing his vision. He typically contacts Hale before purchasing a property to get a hypothetical idea of the square footage available for building. In this case, the structurally unsound Craftsman was unsalvageable and had to be razed. "Rich is being kind calling it a Craftsman," says Hale. "Its exterior was a mess, having been significantly remodeled in the 60s and 70s."Although Hale was envisioning a totally contemporary home, Rogers wanted it to appear as if it had been there forever.
"Because of the 80' of south-facing street frontage directly opposite the Space Needle and the shallow depth of the rather steep hillside site," says Rogers, "I envisioned designing a modern luxury home based on a traditional Georgian architectural style."
"The most difficult and challenging aspect of the Georgian concept," says Hale, "was providing a well laid out interior while maintaining the central access of the exterior, and then bringing them both together."
The men solved that problem by reversing the layout, moving the living, dining and kitchen to the upper floor, where they could take advantage of the spectacular views. "That allowed the main living space, which opens onto the modern carriage house sitting room extension, to be really open," says Hale.
The floor below maintains the entry element that directs visitors to the upper floor via a large skylight capped stairwell. Three of the four bedrooms, including the master suite and closet, are compartmentalized on the entry floor, while the guest room suite is found in the daylight basement, which is 5' below grade, but still has views of the Space Needle.
Rogers supervises every detail of the design, acting, in effect, not only as developer and hands-on contractor, but also as home and interior designer as well when selecting the home's high-end finishes. Parquet style white oak herringbone flooring is just one of the traditional elements Rogers insisted be included on every floor. The master bath and spacious shower feature Carrera marble walls and Zero Design Sabbia - Pental Surfaces flooring in Gobi Gray. The beauty of his Mont Blanc quartzite kitchen island countertop is its durability, making cleanup easy, while avoiding the usual wear, tear and stains commonly found with marble countertops.
"Having chosen Sherwin Williams Pearly White for the kitchen wall color," says Rogers, "meant I had to find just the right balance between it and the 8" x 8" creamy white wall tile - Empyrean Ice by Daltile - that has charcoal veins throughout, which complimented both the inset Shaker cabinetry and the Vermont black honed basaltino countertops I had specified."
To bring the traditional Georgian style found on the exterior indoors, Rogers chose a charcoal limestone fireplace surround as the living room's central point of reference. A pair of built-in shaker glass front cabinets adjoin the visual anchoring point.
"The reason I work with Rich," says Hale, "is because he's a very atypical developer. It's not often you find people as knowledgeable as Rich, or with such an excellent sense of design."
There were significant costs to developing a custom home on a steep site, but Rogers saw it through. Hale pushed for the large skylight capped staircase, which added some financial hardship, but Rogers agreed, and the results reaped a lot of natural light.
"On the other hand, I wanted more contemporary materials for the exterior, but Rich went with the masonry textured material and real stucco, not cement Hardie board siding you see on every new townhome in America, which gave the home a real feeling of quality."
Finally, the upper deck is the home's crowning glory with nearly 1,000 sq. ft. of livable space, replete with Wolf BBQ, beverage cooler and linear fireplace.
"One thing I try to do," says Rogers, who restricts his work to one custom home per year, "is build the highest quality home on the market at the time."
PROJECT SOURCES
CONTRACTOR
R&R Development Company
www.rrdevelopment.com
ARCHITECT
MAS Architecture
www.masarchitecture.com
INTERIOR DESIGN
R&R Development Company
www.rrdevelopment.com
WINDOWS & DOORS
Fleetwood Windows & Doors
www.fleetwoodusa.com
INTERIOR FURNISHINGS:
RD Interiors; Appliances: Sub-Zero, Wolf; Plumbing Fixtures: Brizo
Shoptalk - Richard Rogers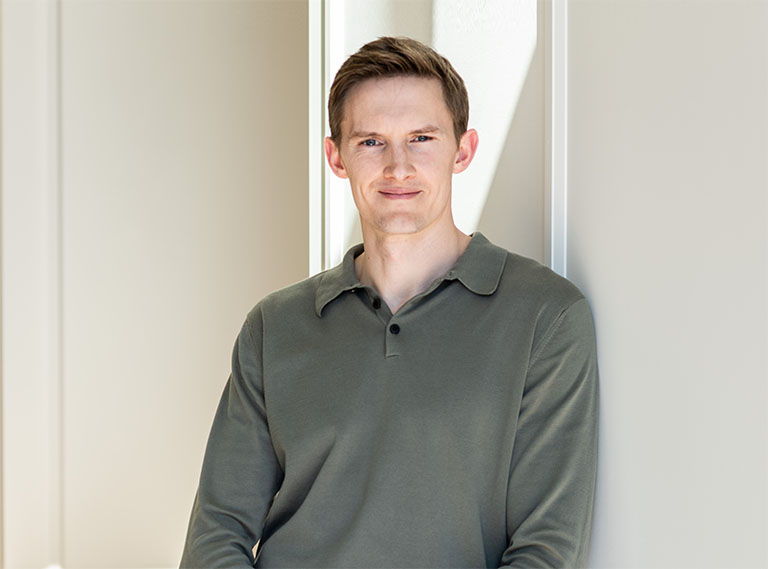 Co-Owner, R&R Development Company
Many of your homes appear to have a strong focus on both user experience and natural light, is this correct? Can you tell us more about this?
ROGERS R&R Development Company creates luxury homes, built on spec, yet at the quality level of high-end custom homes. As a boutique firm, we work toward a level of detail throughout our development process that you likely will not find with most other larger spec builders. User experience and natural light are extremely important to us, but those are only two of the many factors we consider when designing our homes, including architectural style, overall size, choice of rooms, floorplans and room layouts, amenities, finish details...the list goes on.
The livability of the home for the home buyer as well as the home's architectural influence in the neighborhood where we plan to build are both at the forefront of our minds throughout the process. As we strive to develop the most luxurious home in the area, we ensure it is a home that both the new buyer and all the neighbors will love.
What sparked your interest in residential development?
ROGERS I have been surrounded by both residential and commercial development since I was born. My grandfather, uncle, and cousin on one side of my family were all general contractors. My parents also invested in spec developments when I was growing up on O'ahu.
The house where we lived in Hawaii Kai was a spec investment by my parents and built by my grandfather and uncle. During that time, my dad, who is also my business partner in R&R, was at Hemmeter Corporation, where he oversaw the financing and development of massive hotel resorts, including the Hilton Waikoloa, Westin Maui, Westin Kauai (now the Kauai Marriott) and Hyatt Regency in Lahaina. I was just a kid then, but I remember going to a few of the grand openings of those amazing resorts.
Later, I helped my dad frame and trim out the house my family owned when I was in high school in Lake Stevens, WA. While I was studying Accounting and Information Systems at UW Foster School of Business, I worked summers at Edifice Construction, where I gained more hands-on experience in high-end residential construction in Seattle. Considering all of the above, it would be safe to say that I have been surrounded by residential and commercial development my entire life.
What is your ultimate goal when it comes to your work?
ROGERS One aspect of construction development that surprised me early on was the amount of relationships I made with the various people with whom we work. This is a huge benefit to me on a personal level. Plus, the positive camaraderie helps with the efficiency and quality of our developments. We all get along very well and know how to work with each other. I plan to continue working in luxury residential development and diversify into commercial projects with a residential component. I'd like to develop condominium towers but still continue building luxury single family homes. That type of portfolio is very attractive to me. No matter the direction we move toward, however, my goal for our work will be to continually provide the highest quality, most luxurious residences in any location at a given time, wherever we develop.
What's the best way to spend a weekend in the Northwest?
ROGERS With my wife and two kids! Our daughter is 5 and son just turned 1, and I'm quickly learning how fast time seems to go by when they are so young. I put long hours into our developments during the week but don't want to sacrifice too much weekend time with my family during these amazing years. We recently moved from Seattle to Woodway, which was a very welcome change of pace for us. Sometimes, we'll spend the weekend at home. Our property in Woodway is large and provides plenty of outdoor space with a big yard and old growth trees where we play with the kids and build forts.
Moving out of Seattle also means we can now experience the city from a new perspective as visitors. Working around our daughter's soccer and swim lessons, we enjoy spending weekend days visiting our old neighborhood in Queen Anne or soaking up sunny days out on the beach at Alki. Our daughter is also learning to ski, so more of our weekends are spent up at Snoqualmie or Steven's Pass, or we'll take a few extra days to head up to Whistler. The Pacific Northwest is an outdoors lover's paradise.