Decades before Americans became wild about the Danish concept of Hygge (hooga), architect David Coleman of Seattle, who attended the Royal Danish Academy of Fine Arts School of Architecture in Copenhagen, began employing it in his architectural designs. "The concept of creating calming, comforting, cozy spaces that nurture the soul and warm the heart," says Coleman, "lends itself well to our rainy, dark, Northwest climate."
His first encounter with the owners of this former Mid-Century Modern home was at an event held at a Cascade Mountains resort in the Methow Valley in his newly built cabin that reflects those very elements. That conversation about architecture set the stage for what was to come a few years later when they hired him to renovate their home. Chief among the existing elements the homeowners wished to save were the footprint of the existing building, and the Wilkinson sandstone used in various locations in and outside the home.
"The site is rooted in views of Elliott Bay, with Mount Rainier in the distance," says Coleman, "so we saved the footprint and repurposed the stone, but we also wanted to open up the roofline toward the view."
Working to capture the view, Coleman set the ceiling height low upon entering on the street side, and slowly opened it up toward the bay. To bring in Western light, he added a two-story Shou Sugi Ban tower housing a study on the upper floor that opens to a large clerestory window that floods the space with Western light.
Light, says Coleman, bathes the house throughout the entire day, thus contributing to the Hygge concept of cozy spaces nurturing the soul. "These qualities combined with the understated elegance of Scandinavian modernism known for its clean lines, warm materials, and innovative expressions - contribute to an architecture that makes people feel good."
The work of Elizabeth Stretch of Stretch Design, Coleman's frequent collaborator, enhances his Danish modern concept. "The mostly neutral furnishings serve to anchor and define the living spaces," says Stretch, "both indoor and out, while a few bold moments of brilliant color add a dynamic element to the space."
Mark Schilperoort of SBI Construction, a talented builder, had the challenging job of constructing the floating staircase that ties the study to the main floor. "In modern architecture," says Schilperoort, "everything is about alignment and function. That staircase has a lot of structural steel you can't see that had to be connected to the solid oak floating treads. The treads had to able to withstand a 300 lb. person without deflection."
Another important goal, says Coleman, was to merge the landscape and buildings with more inside/outside spaces. By collaborating with landscape architect Bruce D. Hinckley of Alchemie, Coleman created two new outdoor rooms, one on the entry side of the building, which is furnished with a firepit and surrounded by a yew hedge for privacy. "Initially we had designed the front area as a water garden," recalls Hinckley, "then, to honor the homeowner's request for a less expensive solution, surrounded it with Algerian ivy groundcover that will resemble a 'sea'."
A second new space is a terrace that cantilevers over the car court, which features outdoor seating, a dining area and another firepit. Attention is paid to seasons, with the shady part of the building reserved for hot summer days, and outdoor spaces facing the view at other times. Coleman regulates the light indoors using a glass that reduces the amount of UV radiation, as well as a shade system with external shades on upper level and some internal solar shades on the main level.
The third-floor tower is clad in Shou Sugi Ban siding as a maintenance-free way to both keep the sun out and hold up against intense, severe winter weather. "The Shou Sugi Ban was also a nice accent that ties to the blackened steel," adds Coleman. "The homeowners loved the material so much, we also used it on the interior fireplace with cantilevered blackened steel hearth."
The salvaged Wilkinson sandstone, which was used in such abundance during the 1950s that it is in short supply, dramatizes the new entrance. Luckily, says Schilperoort, mason Mike Schroeder had stashed a supply that enabled them to complete the design. Fabricating a floating bench that bifurcates the wall alongside the 5' wide pivot entry door, was, says Schilperoort, one of the most challenging aspects of Coleman's design. "How do you waterproof a concrete bench that goes through the wall of the house? That's hidden magic in the same way that Coleman cleverly buries all that massive structural steel package that supports the cantilevers and big steel beams in the house."
That's precisely why Coleman often collaborates with SBI Construction. "We like to use them because they know our architectural language and do a great job translating that to a real building," says Coleman.
In the end, it is the timeless quality of Coleman's Danish modern architectural influences - merging landscape, courtyards, beautiful entryways, and outdoor spaces with the interiors - that sets his work apart.
PROJECT SOURCES
CONTRACTOR
SBI Construction, Inc.
www.sbiconstruction.com
ARCHITECT
David Coleman / Architecture
www.davidcoleman.com
INTERIOR DESIGN
Stretch Design
www.elizabethstretch.com
LANDSCAPE ARCHITECT
Alchemie
www.alchemiesites.com
Shoptalk - David Coleman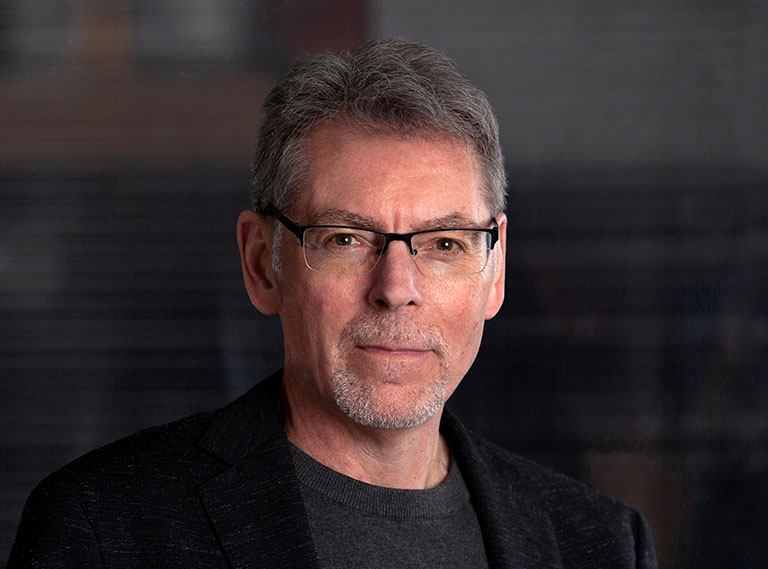 David Coleman
You completed your studies at the Royal Danish Academy of Fine Arts, School of Architecture, focusing on residential and community design; can you tell us about your introduction to architecture and how your studies influenced your modern aesthetic?
I was first introduced to 'architecture' as a kid growing up in New York. I loved to build tree houses and go-carts, and take excursions to Manhattan and the Statue of Liberty. In high school I visited a Frank Lloyd Wright house – the only one in the City - and fell in love. I discovered Denmark while traveling around Europe on a Eurail Pass when I was a teen. That was the start of a lifelong romance with Scandinavia that informed many of my career and life choices, and continues to inspire me.
What was it about Denmark that attracted you?
When I first arrived in Denmark I was struck by the quality and thoughtfulness of everything I saw – the streetscapes, plazas, buildings, furniture, lighting and household objects were so well designed. The Danes seemed to have a natural talent and appreciation for everything. They managed to take a flat, cold, dark part of the world and fill it with light, joy and magic. I wanted to learn how to do that, so eventually I moved there, first as an exchange student, and later for graduate school.
Having received numerous awards on a national level for your significant contribution to architecture and society, are there any recognitions that have stood out in your career?
Three stand out as particularly sweet: my first award, from the European Union, for a sustainable community that I designed in Herfolge, Denmark; being named to the AD100 list of residential architects by Architectural Digest magazine; and being inducted into the College of Fellows by the American Institute of Architects for my contributions to design excellence.
Do you have a dream project, or location where you'd like to work?
Every project that allows me to connect with my clients, further develop my passion for merging building and landscape, and explore new ideas is a "dream" project, and I've had many. In terms of location, most of my projects are in cities, but I also love designing homes in rural areas – there's a casual freedom there that can't be found in a city, and an opportunity to design with nature as a partner.
If you were magically given three more hours per day, what would you do with them?
I'd spend more time painting, playing guitar, traveling and hanging out with family and friends.
Favorite way to spend a weekend in the Northwest?
Hiking to Blue Lake on Washington Pass or Goat Peak in the Methow Valley; taking the ferry to the San Juan Islands; walking around Green Lake with a mocha in hand.
Outside of architecture, what are you currently interested in and how is it influencing your design thinking?
I love to explore the Pacific Northwest landscape, and play the guitar. Both have had a profound impact on my work. The soft light, seasonal changes, and boldness of our wild landscape inspires me to bring more of the outside in and inside out. And the rhythm, texture and dynamic quality of fine music inspires me to design buildings in lyrical terms. Some years ago a client asked me to design a building inspired solely by "Music from the Hearts of Space," a popular program on National Public Radio at that time. It was a challenging and inspiring process that resulted in a spirited, ethereal building.