Although this 1940s West Hills home's kitchen had just been remodeled when it was flipped a dozen plus years ago, it always felt tight to the new homeowners and completely disconnected from the adjoining dining room and its gorgeous view of Portland's skyline below. When the family moved to Melbourne for six years, they began to listen to the advice of Arlene Lord of Lord Interior Design, a close friend, who together with Paul Hegarty Construction, had remodeled the home's lower level 10 years earlier. Arlene had oft bemoaned the tiny 30" door opening to the dining room and viewed a pair of space-eating doors - one to the exterior and another to a screened-in porch turned uninsulated pantry along one wall - as interrupting the flow of usable space in the room. A visit to the family in Melbourne further inspired Arlene to connect the two spaces in a bold and dramatically modern way.
"Melbourne is a city with a very Victorian heritage," says the homeowner, "so I showed Arlene how people turned their front yards into courtyards. Nor was it unusual to see a dynamic modern kitchen in an older home that managed to honor the juxtaposition of styles at the same time."
"It's important to me," says Arlene, "that clients really use their homes, and this house had no place to hang out in, no porch, just a sad, grassy front yard and a kitchen with no light. The front of the house needed that extra architectural detail and welcoming aspect of a courtyard." By replacing a pair of double hung windows with a French door nestled in a series of period-appropriate built-in cabinets, she opened the newly designed kitchen onto a beautifully landscaped courtyard. This has enabled the homeowners to interact more with their neighbors from the welcoming patio's quartet of comfy CB2 chairs beneath a breezy white umbrella.
Because of their tremendous trust and respect for Arlene and Paul Hegarty's work, the homeowners gave Arlene carte blanche to craft the redesign while still in Australia. "When we arrived jet lagged back in the States, we went to her design studio for the big reveal, thankfully done in 3D," says the homeowner, "and we loved it! Arlene is so innovative, thinking of things I didn't even know I wanted."
Knowing what an excellent cook her friend is, Arlene consulted with Derek Berg of Eastbank Appliances to create a powerful custom hood that would fit within her classically designed arch and prevent obscuring the Marvin windows. To ensure the height of the arch would not hit the chef's head, Paul Hegarty and Arlene stood side-by-side pretending to cook in the space. "My job is to build as close to the designer's vision as I can and that requires a lot of communication with everyone involved. Fortunately," says Hegarty, "I very much respect the role a designer like Arlene plays and reach out to her accordingly."
The rarely used former dining room got its "Wow Factor" when Arlene suggested replacing the 4 dining chairs she had designed years earlier with a set of 7 vintage chairs whose colorful cushions serendipitously matched the wallpapered ceiling. Happily, the chairs were deemed more comfortable than her originals and Arlene says she was able to "infuse color, the unexpected and whimsy into the project without being terribly precious." By painting the walls Benjamin Moore Wrought Iron and spotlighting the wallpaper with a stunning directional light fixture, Arlene masterfully draws the eye either out to the view or upward toward the paper that's reiterated like bookends in the newly created backyard kitchen entry.
The homeowners enthusiastically concur how much they value Arlene and Paul's talents and the great care they showed them and the house, including hiring the best trades in the business.
PROJECT SOURCES
CONTRACTOR
Paul Hegarty Construction
paulhegartyconstruction.com
INTERIOR DESIGN
Lord Interior Design
lordinteriordesign.com
APPLIANCES
Eastbank Contractor Appliances
eastbankappliance.com
Vent-A-Hood
luwaluxury.com
HARDWOOD FLOORS
Champion Hardwoods
championhardwoods.com
COUNTERTOPS
Alpha StoneWorks
alphastoneworks.com
PAINT
Benjamin Moore
benjaminmoore.com
Shoptalk - Arlene Lord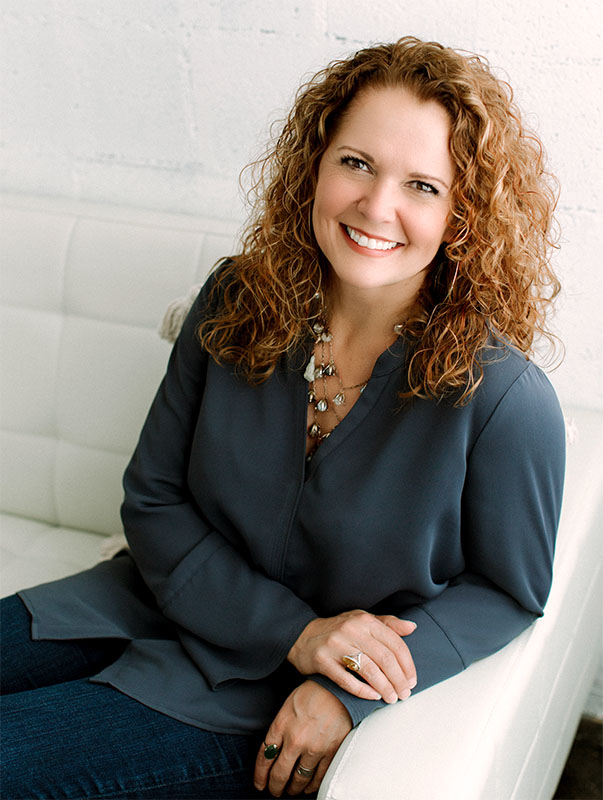 Arlene Lord, Principal Designer | Lord Interior Design
Describe your design aesthetic.
My personal aesthetic is "set your drink down anywhere, put your feet up on anything, chic". Ha! Seriously though, my aesthetic at home is very welcoming and full of art and color. What I believe is a through line as an aesthetic at Lord Design is that we filter our client's style through our professional experience and produce for them a home that reflects them but that we ensure has timelessness to it. If you love it, it's timeless.
When you enter a room what is the first thing you pay attention to?
The first thing I notice when I come into the room is how it feels and that usually has something to do with the space plan of whatever room I am in. It could be a kitchen where I right away notice that the flow is off and that it seriously lacks storage or a living room where the seating arrangement isn't conducive to conversation. Something feels "off" and I can feel that immediately.
How do you stay inspired?
I pull a lot of inspiration from nature and from where we travel. I also just love to curl up with real magazines and books and a glass of wine and just take my time looking and reading. Online is great but it's fast and almost seems like work. When I get to take my time and really absorb what I am seeing or reading, the ideas really rush forward, and my notepad fills up with sketches and notes.
Favorite era of design?
My favorite era is really hard to pick because there is something to appreciate in nearly all of them. But if I had to pick, I think it would be the Art Deco era. It spanned a couple of world wars and I appreciate the boldness of colors and use of new materials, the classic lines it honored as well as the new lines it introduced that are so iconic to us now. It was a design mindset that was kind of jutting it's confident hip out with complete irreverence and I love that!
When you founded your own firm, what were your goals?
When I founded my firm, I wanted to, and still want this now, work with clients who embrace and respect the value that a professional design team brings to a project. I have created a firm that aligns itself with the best in the business so that we can offer not only great designs but a great team of professionals from upholsterers to contractors that all have pride in what they do and that respect the value that all of us on the team bring to a project.
Do you have an inspiration board, and can you tell us what is inspiring you now?
I use Pinterest as an inspiration board and what I am loving is the embracing of color, texture, pattern we are all experiencing as well as the collective appreciation of vintage or antiques again. Homes with soul are what inspire me!
What are some of your interests outside of design?
I have to say that design is very much my hobby, too. My husband and I like to vintage and antique shop and while we're out seek out some of Portland's great restaurants and bars. We have our golden retriever, Bonnie, who we take long walks with and great friends that we make a point of sharing meals and laughs with. We have a great life.
Favorite design or architectural detail of your childhood home? My childhood home was a 1976 split-level so, no, there was no favorite architectural detail. I think it made me appreciate good architecture when I experienced it!
What's next on the boards?
We are wrapping up a new home design for long-time clients of ours up in Canada which has been nothing but fun. We have a crazy, cool and very challenging project in the Dunthorpe neighborhood that we are obsessed with as well as an overflowing plate of other design work from bathroom remodels to game rooms, to laundry rooms to just whole house decorating. It's never a dull moment around here!