Enjoy the beauty of begonias from season to season, as alluring pops of color bloom against lush, delicately patterned foliage. Thriving in full shade, these plants make for decorative summer borders or easy additions to mixed containers. From Terra Nova Nurseries, our begonia picks will perk up your garden in time for summer.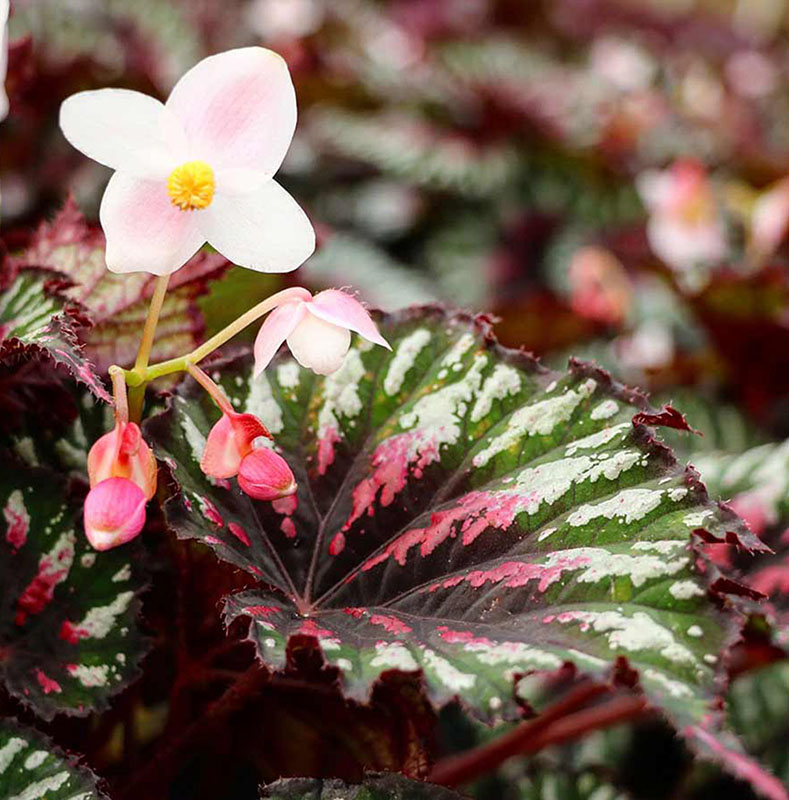 Begonia T-REX™ 'Painter's Palette,' resembling its namesake with red, charcoal black, green, and white patterned on artist's palette shaped leaves.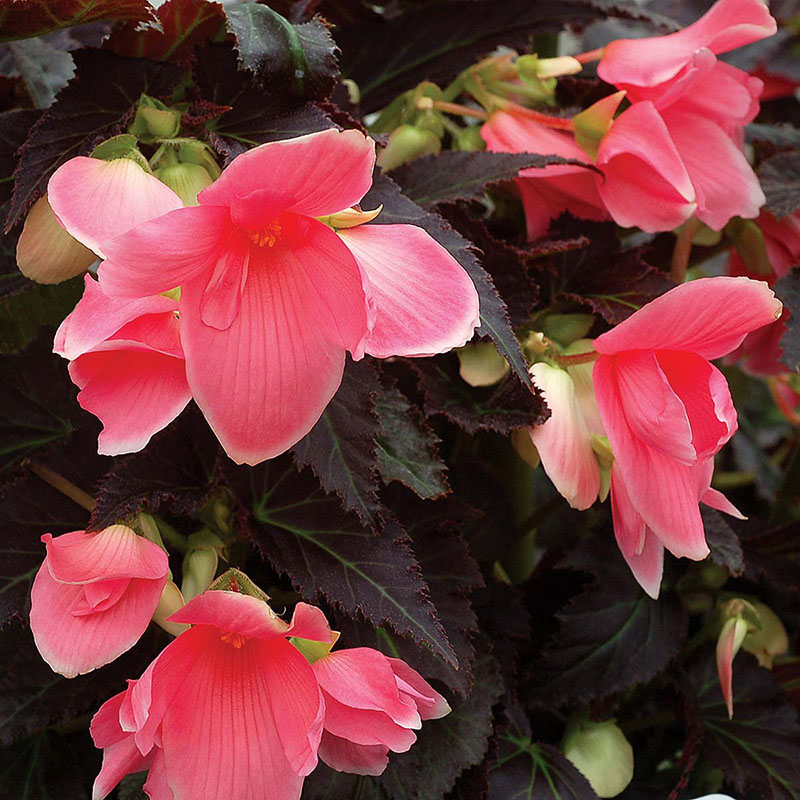 Begonia COCOA™ 'Enchanted Evening' has clusters of hibiscus-like blossoms, large and shrimp pink in color against dark cocoa brown foliage for an elegant look.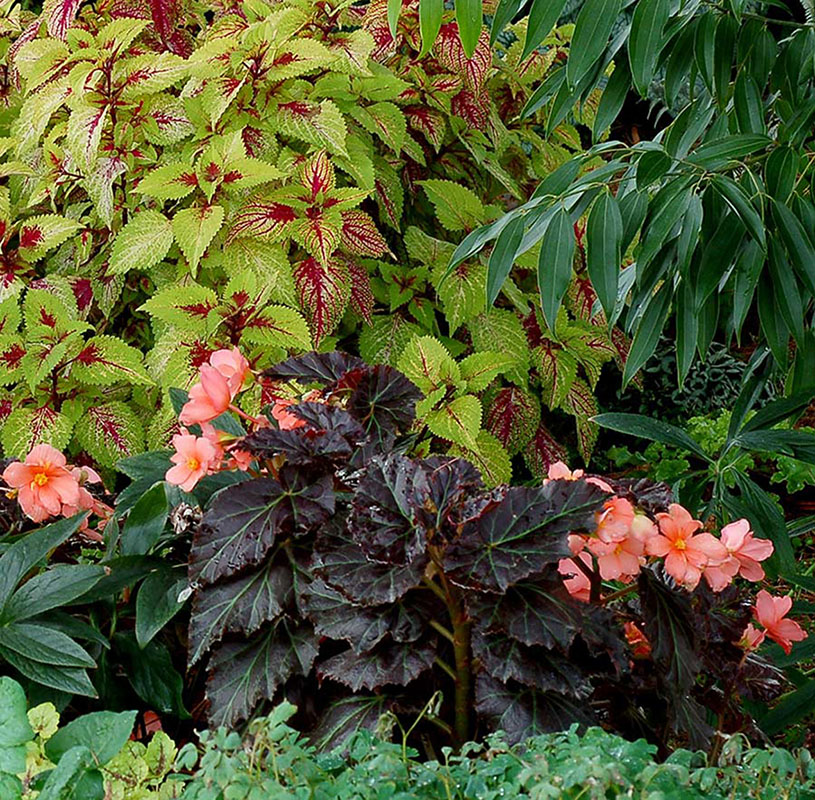 Begonia COCOA™ 'Enchanted Sunrise,' large, salmon-orange beauties bloom against dark chocolate leaves with lime-green veining.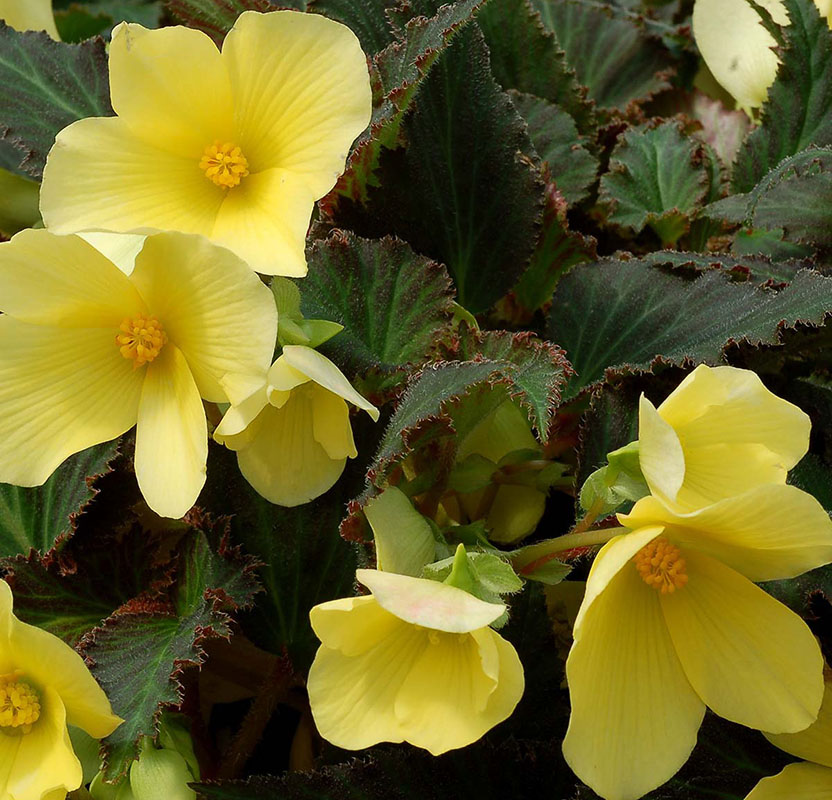 Begonia DAYSTAR™ 'Yellow' is perfect for hanging baskets, its large 3" yellow blooms vivid against patterned, dark foliage.
Available through Terra Nova Nurseries, www.terranovanurseries.com