ABUNDANT BLOOMS One of the oldest flowers, each rose has a unique meaning and fragrance.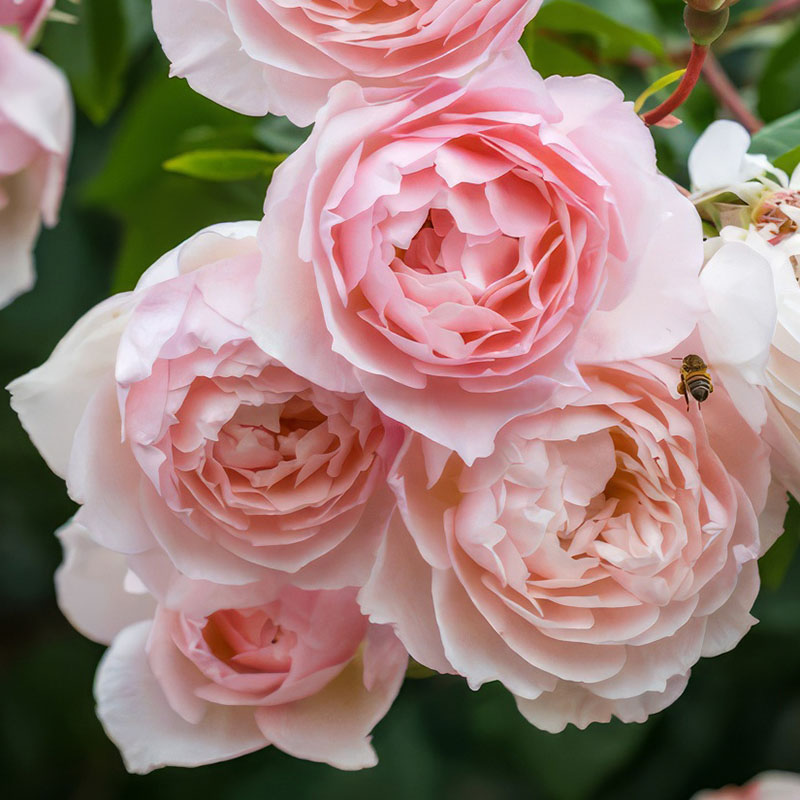 The Generous Gardener, flowers nod gracefully with a water lily-like effect.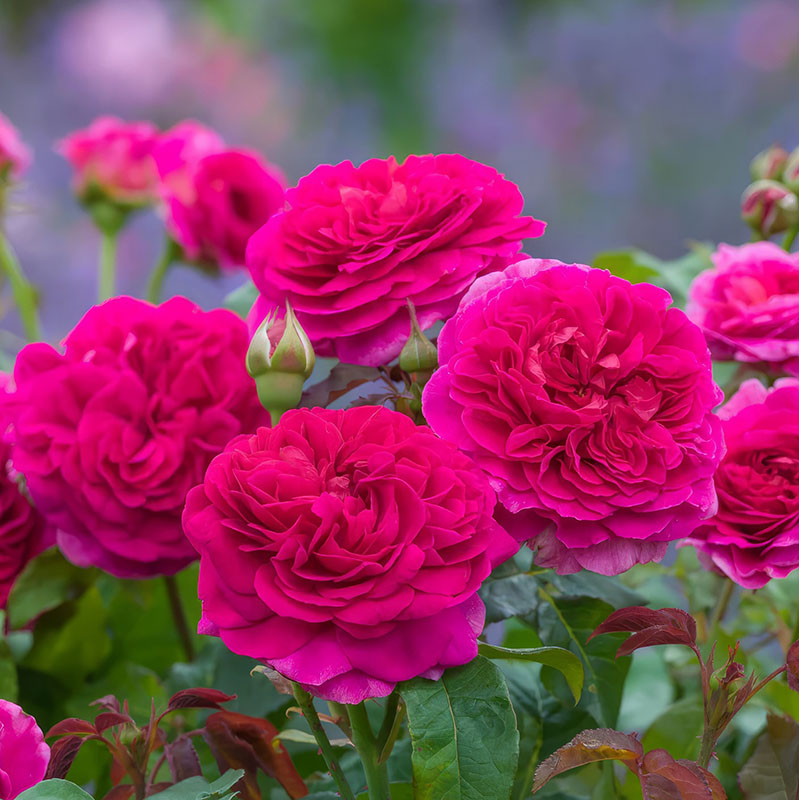 Gabriel Oak, striking shade of deep pink with strong fruity fragrance.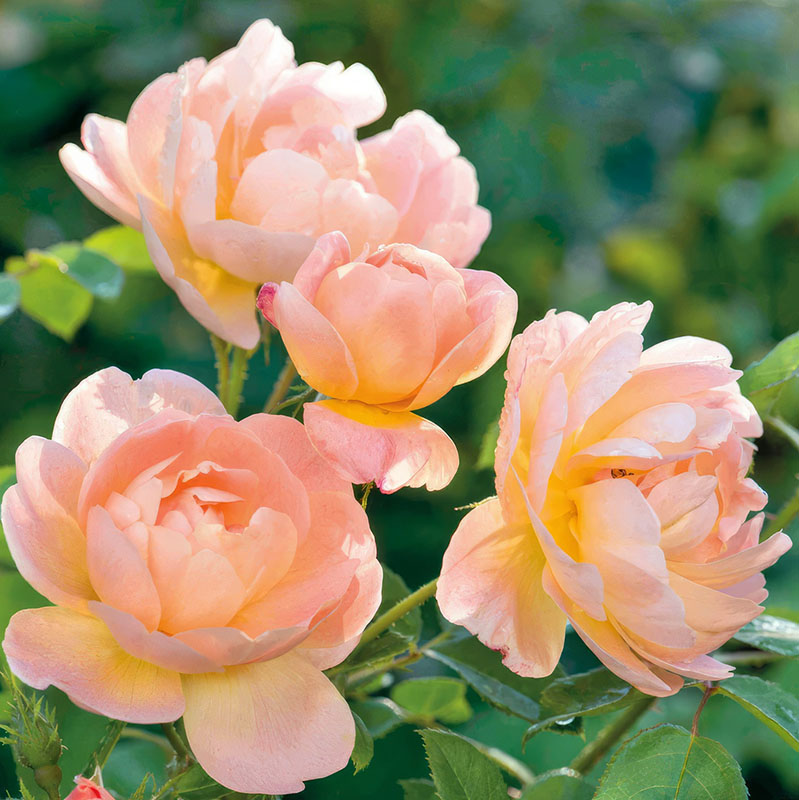 The Lark Ascending, pleasing apricot semi-double flowers.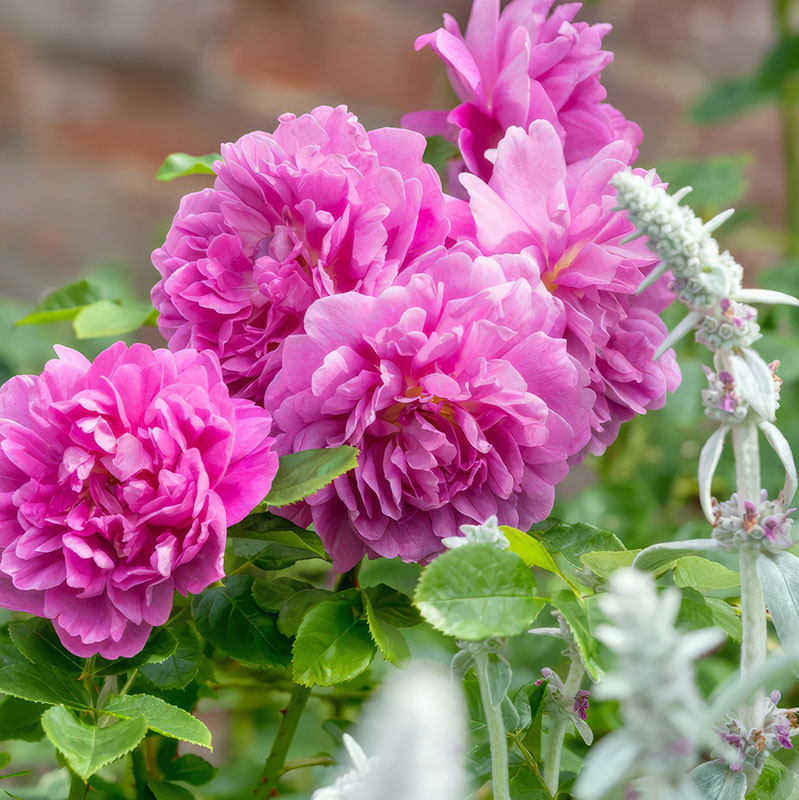 Princess Anne, rich pink with tea fragrance and hint of yellow on their undersides.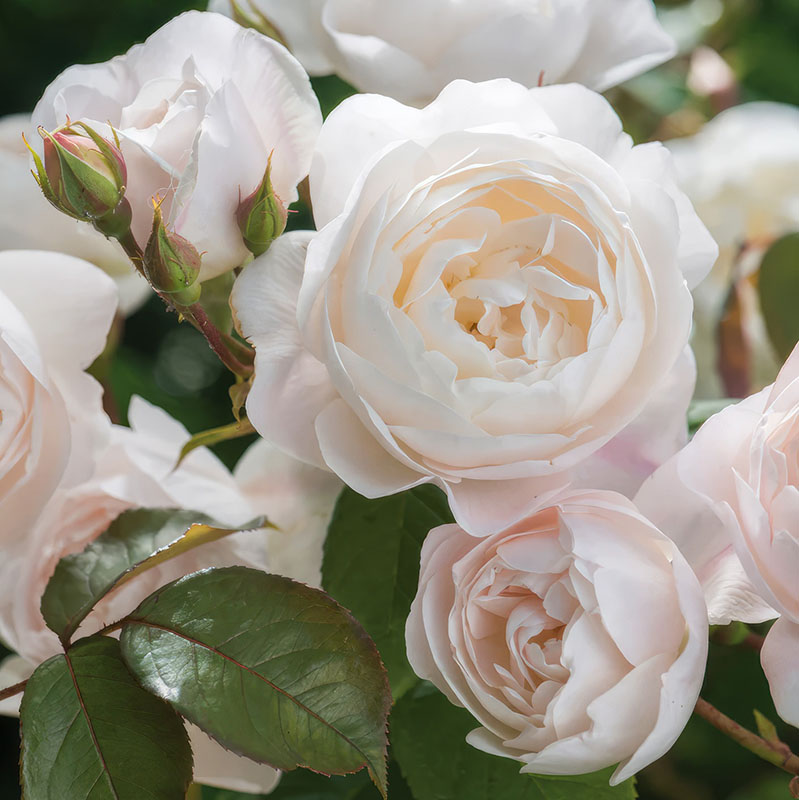 Desdemona, chalice-shaped blooms with almond blossom, cucumber, and lemon zest fragrance.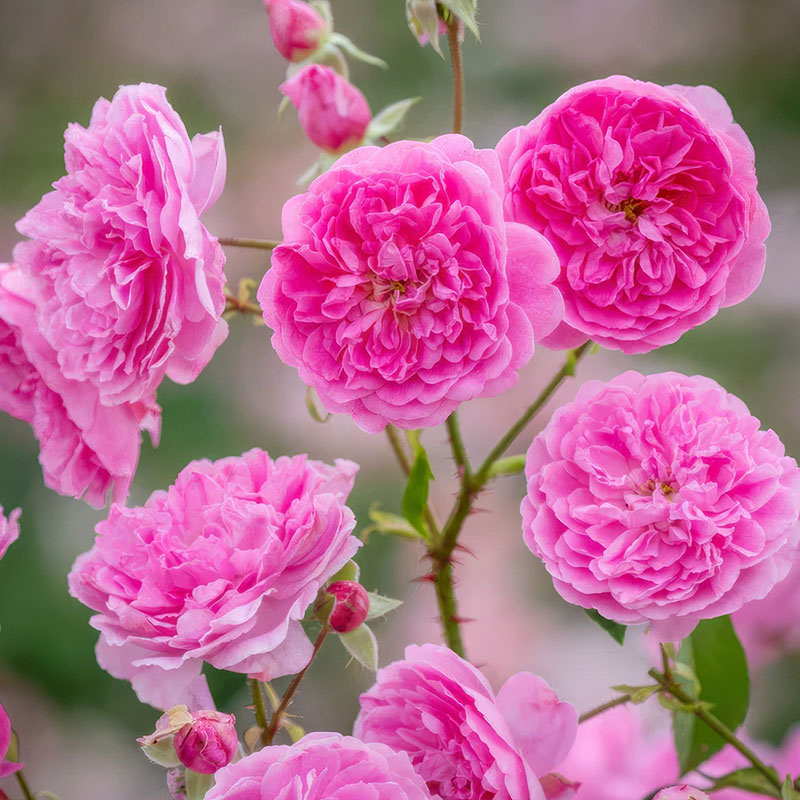 Harlow Carr, shallow cups of mid pink with pure Old Rose fragrance.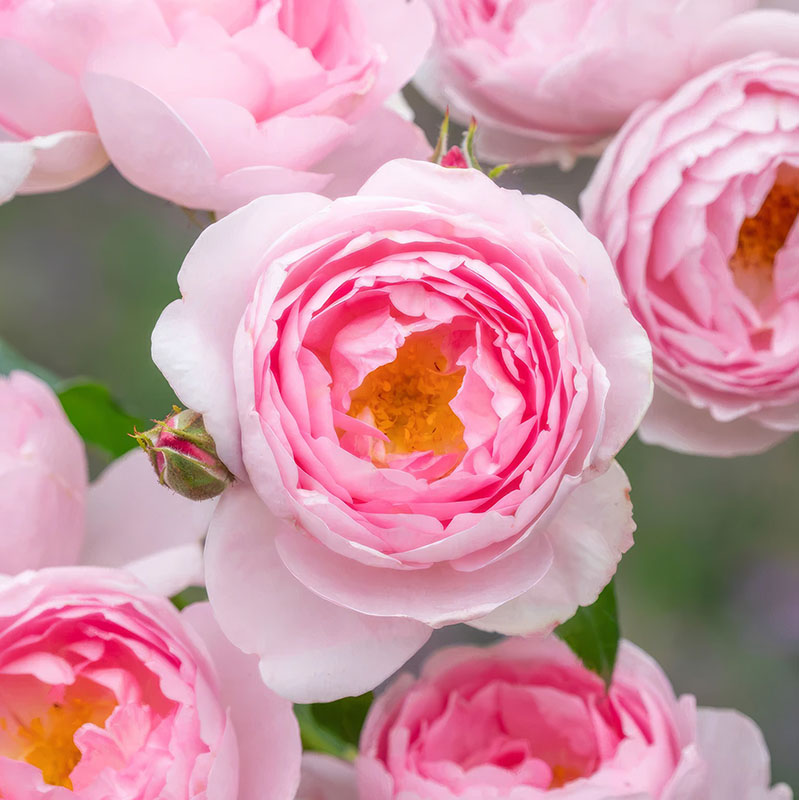 Scepter'd Isle, with a powerful myrrh fragrance, in light pink with yellow stamens.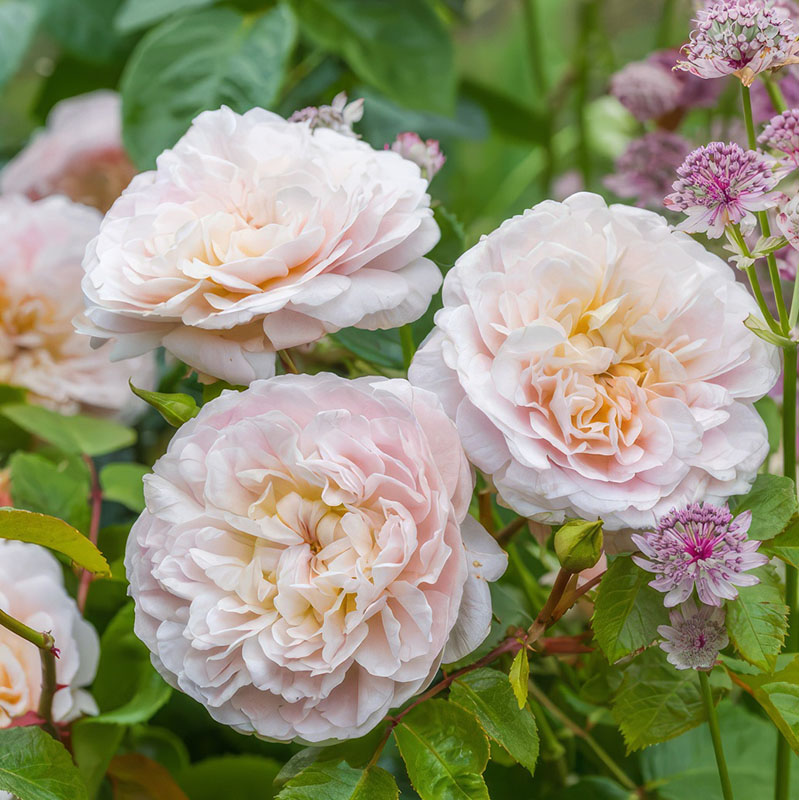 Emily Bronte, soft pink deepening to rich apricot.
Olivia Rose Austin, with flowers well into the fall.